Monday to Thursday - $350
Friday to Sunday - $450
Monday to Thurday - $650
Friday to Sunday - $750
Use of theatre only (without additional lighting/sound/seating) - $30/hour
Please Note
The above rentals include use of lighting, seating, and sound.
Each rental will incur additional rates for crew as follows.
a)Theatre Supervisor @ $35 per hour
b)Theatre Technician (minimum 4 hours) @ $35 to $75 per hour if required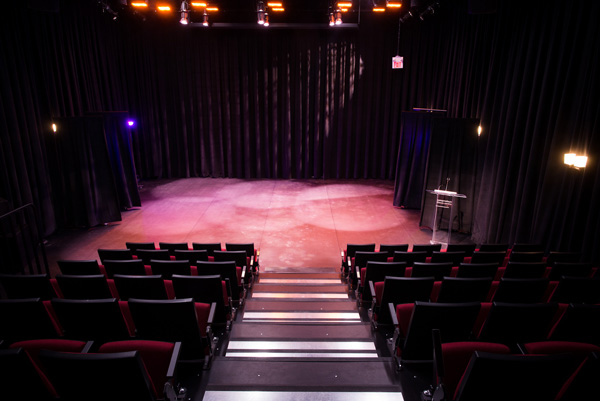 Step 1: To inquire about theatre availability, please complete our Theatre Rental Request Form.
Step 2: All requests are reviewed on an individual basis and subject to approval.
Step 3: You will be required to sign the rental contract and pay an advance to confirm your booking, upon which you will receive an acknowledgement.
We have two studios available to rent. Access to the in-studio sound systems is through a 3.5mm audio cable. Our studios do not have dance barres.
Use of studio only (without additional lighting/sound/seating) - $25/hour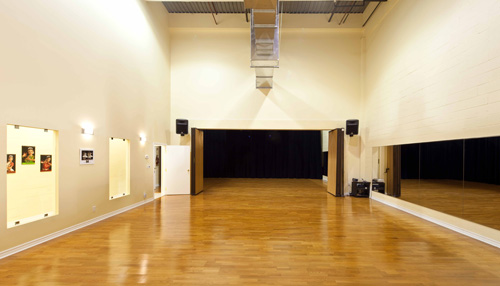 Dimensions 25 feet x 27 feet
Mirrors on front wall only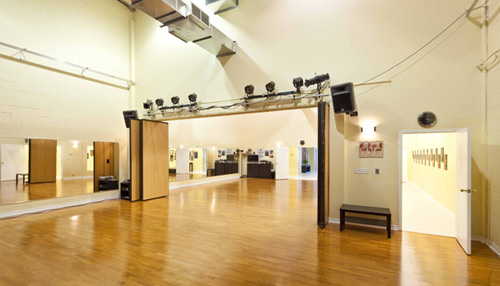 Dimensions 21 feet x 28 feet
Mirrors on one side only
Call us today to book an appointment